Enhancing Business Decisions with Dashboard Development
Store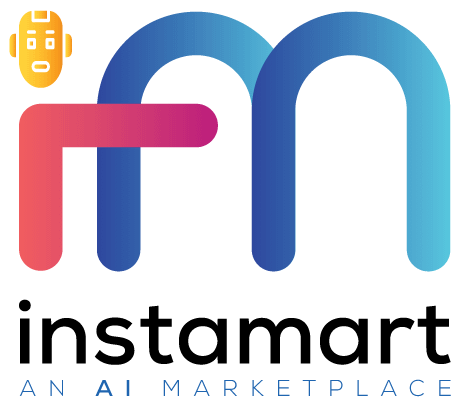 Only 26% of companies worldwide have adopted business intelligence. Research shows that business intelligence dashboards make decisions 5X faster!  With its unrivalled flexibility and a global projected growth of USD43.03 billion by 2028, you have good reasons to create a BI dashboard.
Wondering where and how to start?
Our role is to represent your data platform in front of your user community through cutthroat and modern dashboards filled with actionable insights.
Get in touch now.
"Charts and dashboards always make us faster in decision making than texts." – Aparajeeta Das, CEO, InstaMart.ai
Business executives love dashboards as it makes them super-fast in their decision makings. Business intelligence dashboard development is the first step to organize information and enable users to get a 360 degrees insight into the business operations. However, most businesses are stuck with the "ivory towers" of data scientists. As a result:
There is no way to get data-rich insights into the hands of the right people.
There is no new thinking emerging to be part of the corporate strategy.
Only 20% of the workforce access the dashboards.
Therefore, a top-to-bottom analytics remains to be a desired dream for the organization.
The Basics of BI Dashboard Development
Our approach to building a reliable business intelligence dashboards involves 9 yards of a Business Intelligence system. Dash-boarding is surely not adding charts and graphs on a canvas and then color coding. We need to:
Design a viable backend system for it first.
Organize, normalize, denormalize the data as needed.
With the top-notch expertise at Instamart, we do not seek to add you more dashboards and AI. We only specialize in making sure that you get the right insights into the hands of the right people on time! This is made possible through our BI Dashboard best practices.
Benefits of Quality BI Dashboard
Enables users to access real time insights into the business health
Allow executives to make decisions based on data
You can accurately predict trends
Offer learning opportunities  based on historical data.
Dashboards development enables you to exploit the most popular BI platform capability for the success of your business.
We love building dashboards. We mainly work with Looker, PowerBI and Tableau. The design approach involves starting from the backend of the dashboards first and then building the front ends. After this is done, we secure these end to end and hand over.
Reach out to us to start a journey for extracting real growth and value from your data.
Our Approach
A report by McKinsey showed that businesses spend 3.6 billion every year on dashboards and performance management tools. Companies that get their intelligence dashboards properly developed are guaranteed between 20 and 30 per cent gains in productivity. However, most companies fail to unlock this potential and end up with dashboards that give too much data with limited actionable insights!
Our Approach is to fit our delivery programs to your organization's culture and logistics.
We focus on:
Ensuring that decision-makers have clarity on what to do based on data
Consistency and effectiveness between users of the data
Broad applicability of the intelligence dashboards
Tailoring the intelligence dashboards to business needs
Allowing users to respond to metrics in real time
At Instamart, we build dashboards that empower managers to achieve performance goals.
Kindly schedule a quick session with us. We will share greater details.
Pricing
How Much Does It Cost
Setting up budget for the project is a crucial aspect. We will give you a transparent and a detailed cost break down after we go through your business requirements. It will cost exactly what is right and fair fitting to your budget. You will be never limited to your capacity but will get empowered to dream even more. We will provide you those wings. Share your business pains and requirements with us today. We together will solve those. Ok?
Contact Us
We will get back within 24 hours.
Share your detailed requirement to get a quotation. Our engineers will analyze and give you a detailed cost break up.